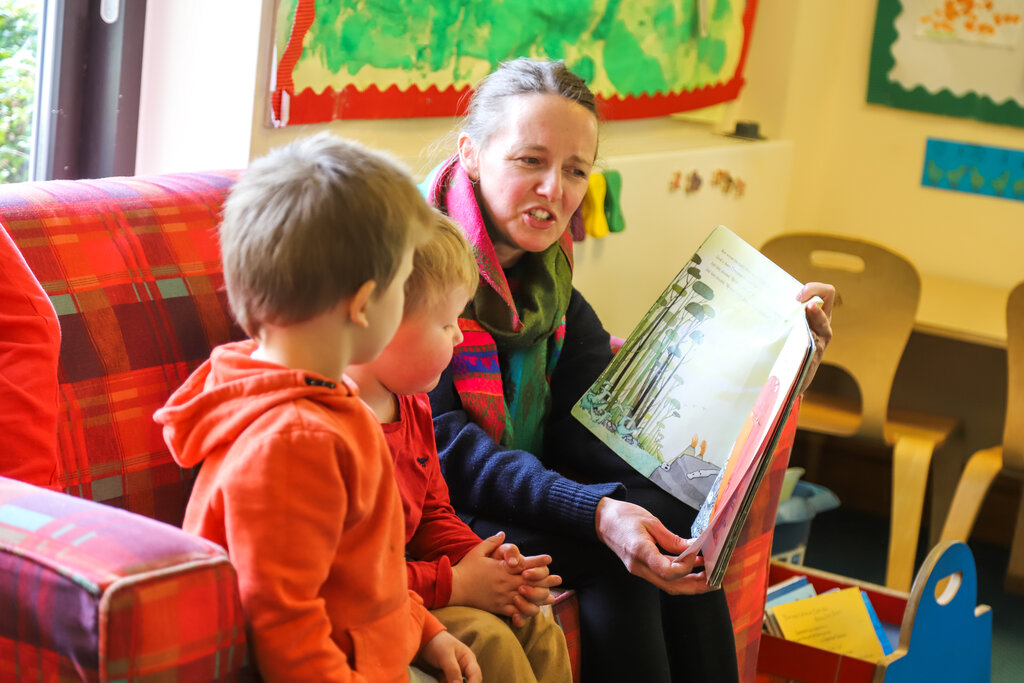 Parents and carers are always welcome to volunteer at Homerton. We love to have extra people to read stories on the sofa or maybe visit the allotment or the Old Orchard with us – extra pairs of hands mean extra children can benefit from each little trip we take to these outdoor areas.
Parents often come in and share cultural or religious festivals or experiences with us too – for example, showing photos of celebrating the Hindu festival of Holi, teaching children how to use chopsticks or write numbers in Chinese, sharing stories in different languages or helping to teach the children Irish dancing.
We love to learn from any skills or interests you might have as well, such as playing a musical instrument or maybe gardening. And its always interesting for the children to find out about professions such as any emergency or health care services so if you have a profession you think you could share with the children please do let us know! A visit from a dentist to talk to children about looking after their teeth is always welcome, for example!
We welcome volunteers once we feel children have settled in their classrooms at the start of the year so if you are interested please speak to your class staff. Thank you!