Outdoor Learning
At Homerton we view the opportunity to play outside, be physically active, explore and enjoy learning about the natural world with our friends as a vital part of life and learning.
We are fortunate in having extensive spacious gardens for both our Nest and nursery. Our gardens provide lots of opportunities to enjoy being physically active and our pond allows us to explore the underwater world, as well as the lifecycle of frogs in the spring. We have an Old Orchard garden on-site for Forest school activities such as den building and mini beast hunts. Our nearby allotment provides opportunities to plant and grow fruit and vegetables and we have a park right next door. We also have a termly outdoor event known as a 'Story trail' for families to enjoy in the garden with their children.
The Nest Gardens
Are for our younger children to explore.
The Nursery Garden
This is for our 3 and 4 year olds.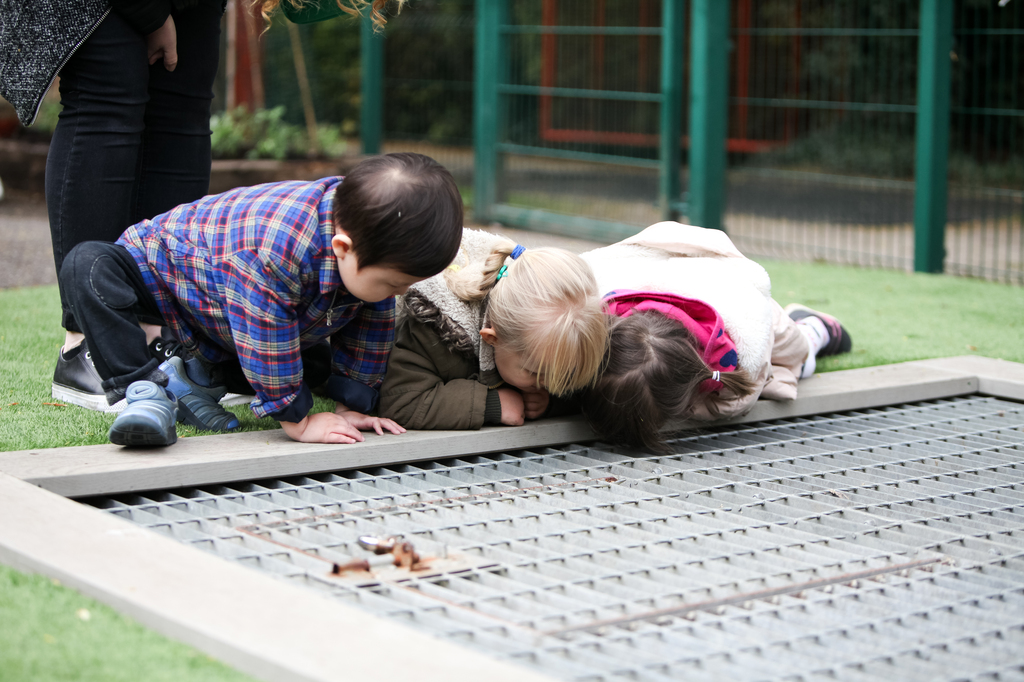 The Old Orchard
This is a quiet space where children come in small groups to enjoy a variety of activities including listening to birdsong, building dens, and searching for mini-beasts
The Allotment
This is only a 5 minute walk away and an opportunity for children to plant, grow and harvest their own fruit, flowers and vegetables. The strawberry and raspberry seasons are always a real favourite!
The Park
Holbrook Road park is right next door to our site, so we visit regularly with classes. Many families take their children for a play here, either before or after their session at Homerton.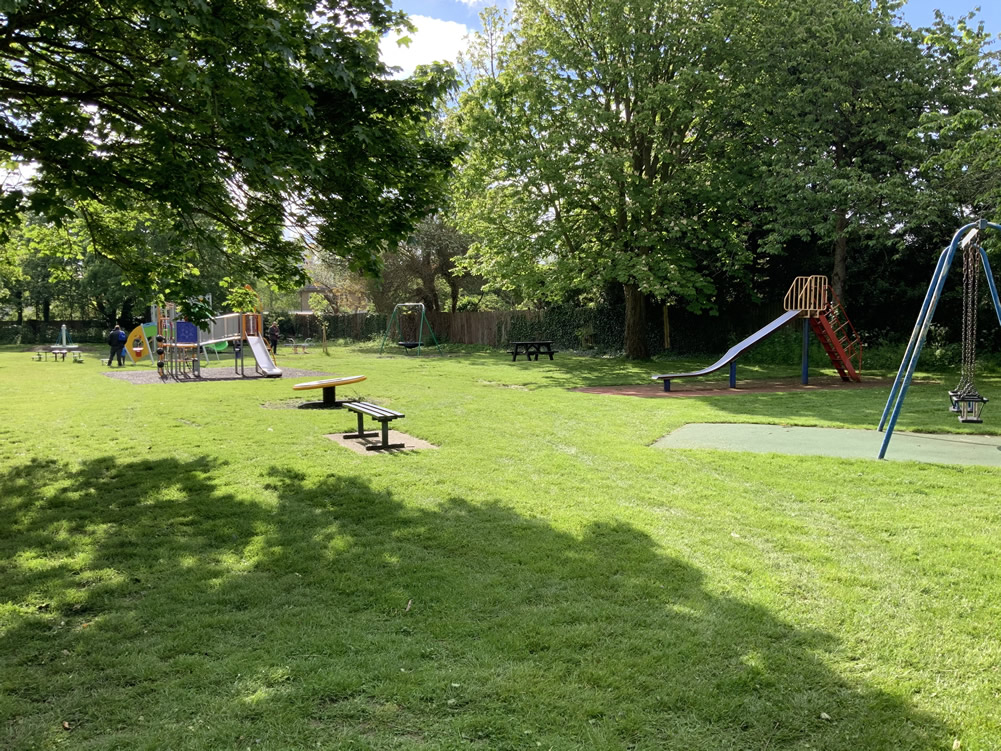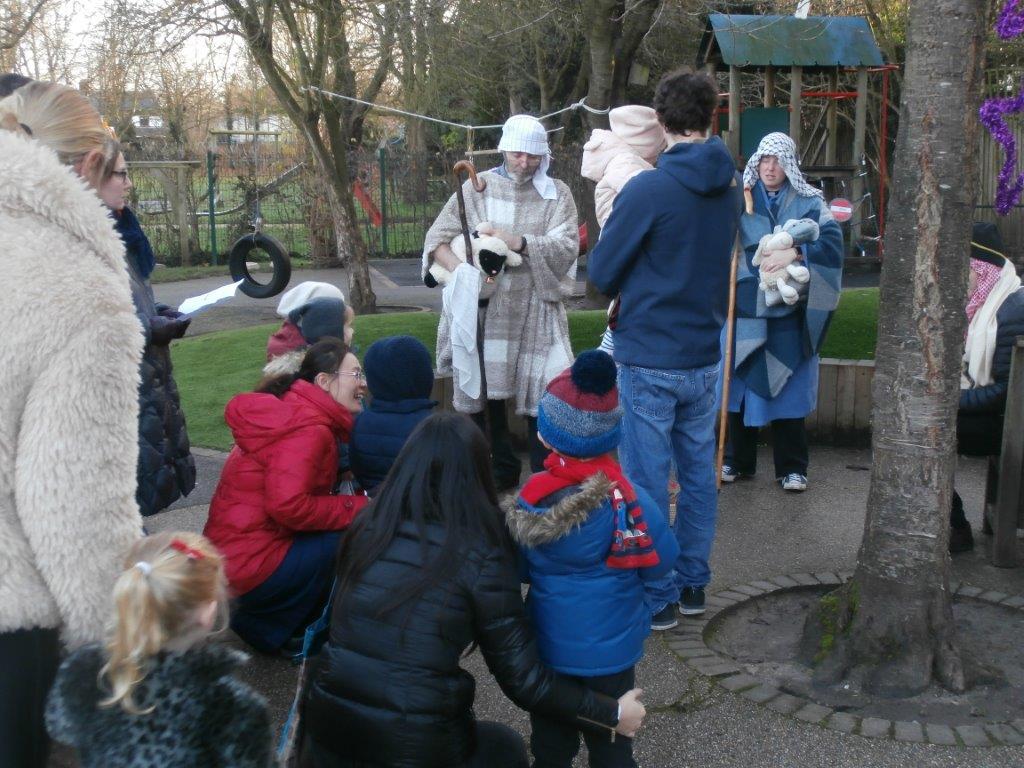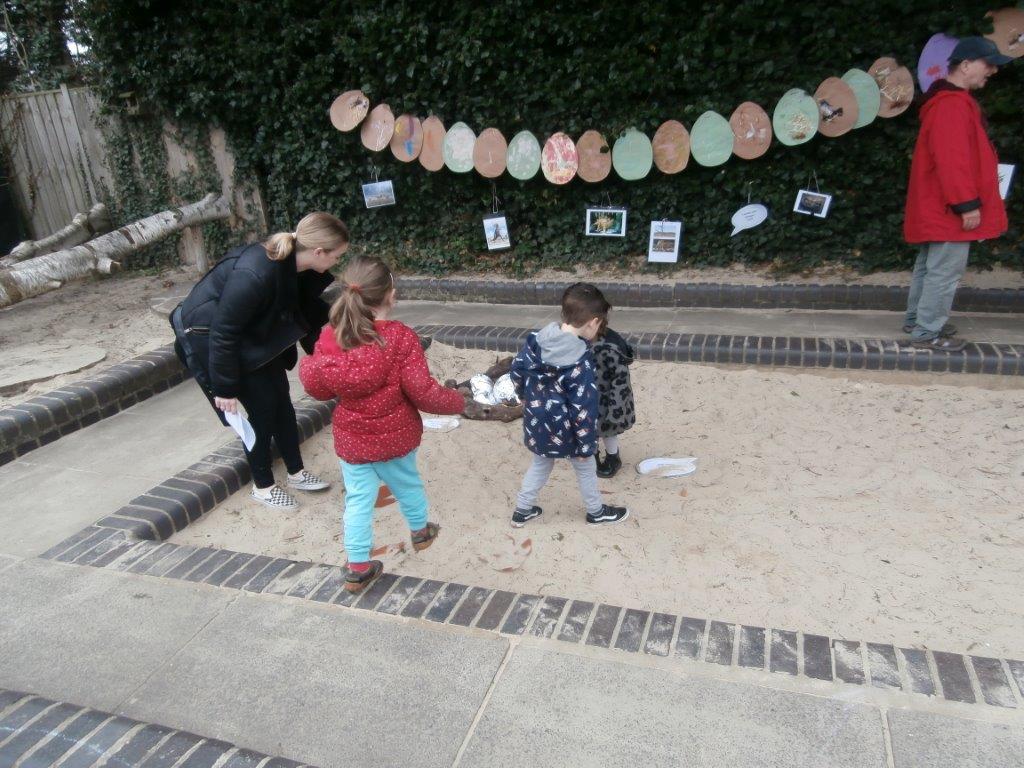 We're Going on a Bear Hunt