FAO Parents & Carers:
Please note our Professional Training Day in the Spring Term has moved from 26/2/24 to 4/1/24.
We will now be closed on Thursday 4th January but open on Monday 26th February.
Homerton Early Years Centre
We are an Ofsted Outstanding Maintained Nursery School July 2021
We offer fully funded and private places for 2 year olds
15 and 30 hour funded places for 3-4 year olds
Term time wrap around care from 8.00am-5.45pm daily
Holiday club 9.00-5.00pm
Applications now being taken for the nursery and the Nest for September 2024
Homerton News
Find out what's happening at Homerton
Need to Get in Touch?
We're here for all your queries
A warm welcome to Homerton
It is a great privilege to welcome children and their families to Homerton. Homerton is a busy and thriving Early Years Centre and we hope you will enjoy finding out all about us in the following pages.
We aim to make children's experiences of Homerton happy, exciting and full of playful discovery. All children are encouraged to be confident learners and to develop friendships with other children. Highly qualified and experienced practitioners guide them in developing their independence, making choices and expanding on their interest in the world around them. We provide stimulating environments and support children in developing curiosity, playfulness and a desire to learn. Children delight at meeting challenges and taking risks whilst benefiting from a safe, caring and secure environment.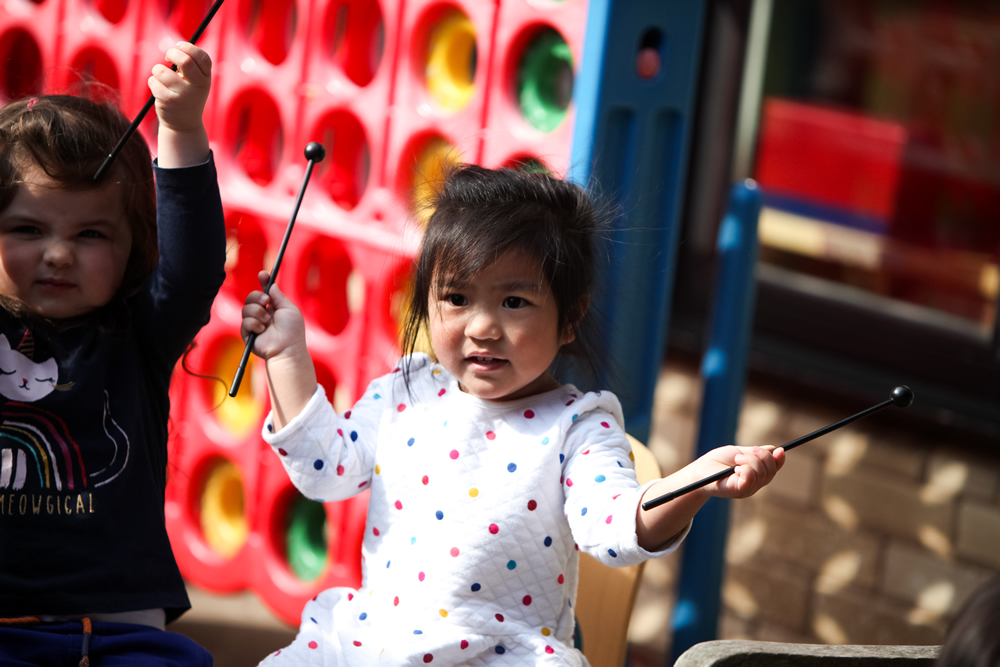 Our creative and professional staff, including qualified teachers, offer challenging and engaging activities for your children. We follow the Early Years Foundation Stage curriculum, which you can learn more about by looking at Our Curriculum. We aim to develop each and every child's full potential at Homerton – we want every child at Homerton to have the very best start to their educational journey and build a firm foundation for developing life-long skills.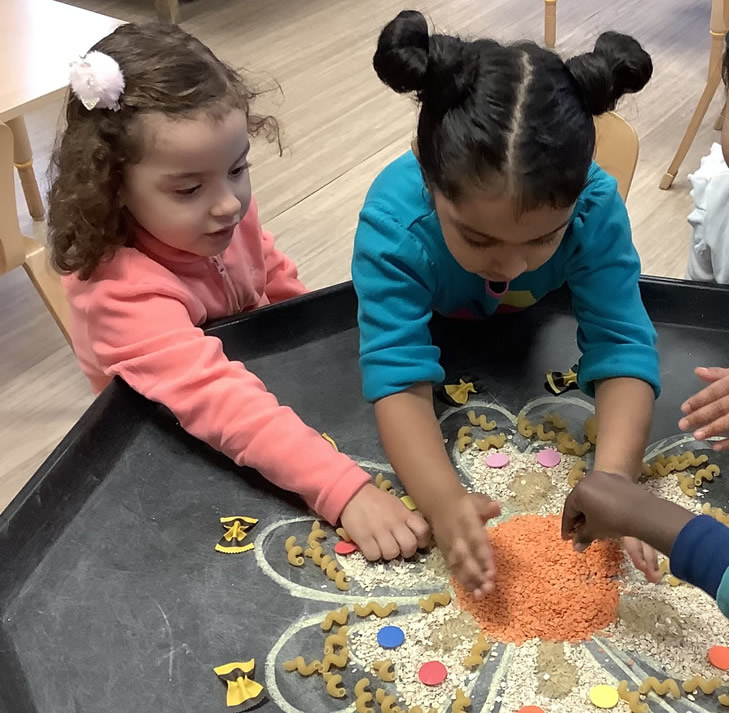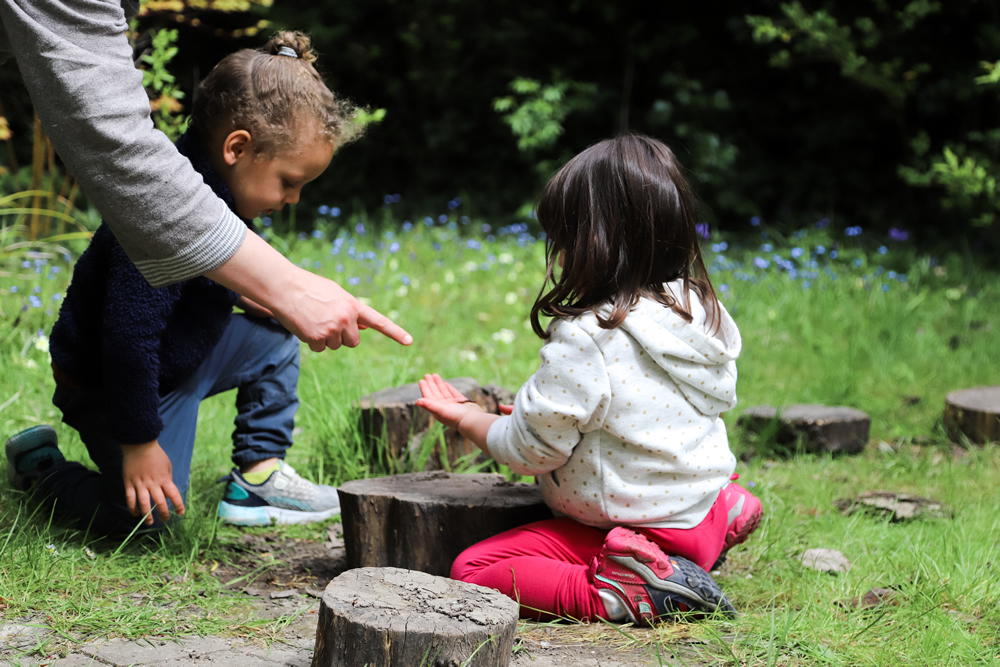 Children learn through play as well as through planned experiences at Homerton, including opportunities such as learning to grow vegetables in our allotment, cooking, exploring our Old Orchard and discovering how to make music from our specialist music teacher who teaches each class once a week. We have spacious and well designed gardens providing as much opportunity to learn and play outside as in the classrooms. Do dress your children in old clothes suitable for all weathers!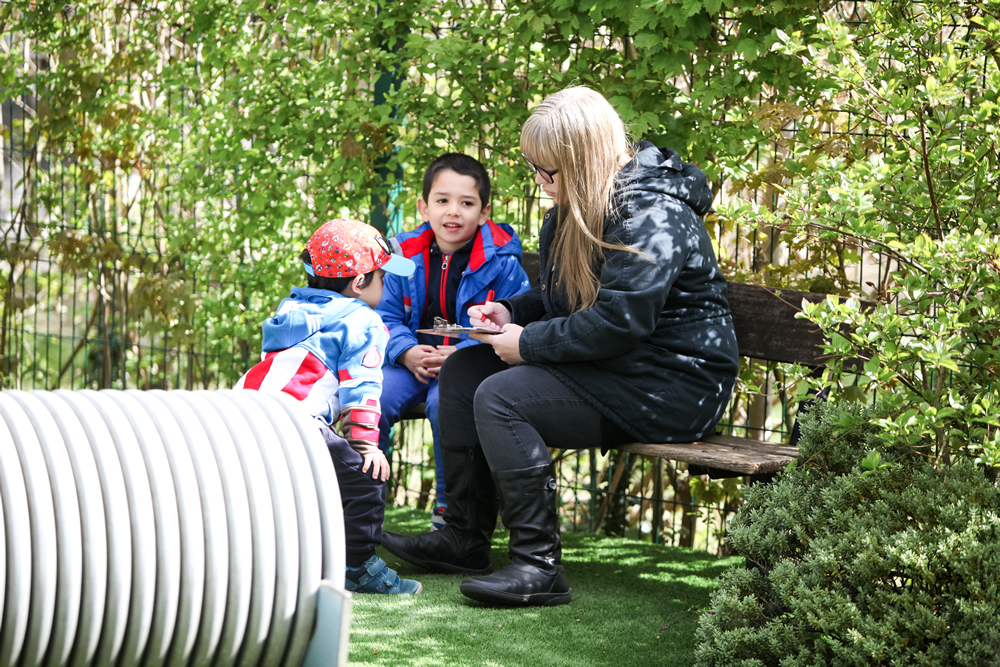 We work closely with parents; you know your children best and this helps us develop their learning and passions most effectively and match our planning more closely to their interests. Parents are always welcome to share their skills and knowledge with the classes and we particularly enjoy celebrating and learning about different languages and festivals, with over 30 languages being spoken by our Homerton community. We have staff members who are native speakers in Italian, Korean, Japanese, Mandarin, Hindi, Marathi, Farsi and Urdu. We are delighted to have families from all over the world and all different cultural backgrounds with us, making Homerton a truly global community.
We would love to show you around Homerton so you can see for yourselves what a fantastic and happy learning opportunity it provides for children at the start of their educational journey. Please contact us to arrange a visit on 01223 508766 or email office@homerton.cambs.sch.uk
What we can offer families
Funded Places
Fully funded 15 hour places for 3-4 year olds in our Local Authority Maintained Nursery School, 30 hour fully funded places for 3-4 year olds for families who are eligible, or for those who wish to pay for an additional 15 hours with us.
The Nest
2 year old government, and privately funded, places in our cosy 'Nest'. The Nest is a smaller quieter environment with space for 24 children per day. The Nest has two especially designed classrooms for this younger age group as well as its own private gardens.
Extended Care
Extended wrap around care so your child can be with us from breakfast, which starts at 8.00am, through to our tea session which finishes at 5.45pm.
Holiday Club
A popular holiday club which runs for all half terms, a week at Easter and three or four weeks in the Summer.
Who Can Attend
Spaces for children from Cambridge and surrounding villages.
Flexible Nursery Class Provision
We offer a morning only class, two 2.5 day classes and full time 30 hour classes.