Welcome to The Nest
The Nest is our provision for 2 and 3 year olds. We have 2 classes and offer sessional places, we have up 12 children per session in each class , term time only.
The sessions are as follows:
8.00 – 9.00 Breakfast
9.00 – 12.00 Morning
12.00 – 1.00 Lunch
1.00 – 4.00 Afternoon
4.00 – 5.45 Tea time and play (The Nest children join our Owlets provision for this session with a familiar adult from The Nest)
Parents may opt in to as many sessions as they like, building to whole days provided spaces are available. We have just increased the number of children in The Nest. The Nest is in 2 rooms, there are a minimum of 3 adults for 12 two year old children in each room. In the holidays you may book a place for your child in our Holiday Club.
We aim for The Nest to feel like a 'home from home'. Your child's key person will help them to become familiar with The Nest and to feel safe, confident and happy within it. They will take a particularly active role getting to know you and your child. They will be keen to hear about your child's interests so that they can build on what happens at home and plan well for your child's learning and care. The key person will encourage your child's developing independence and be a secure adult to share in new experiences.
Starting in The Nest
Home Visits
Nest practitioners can come to visit you and your child at home for about 15-20 minutes before your child starts if you would like. This is to give your child a chance to get to know their key person before starting The Nest to help with the settling in process. We will give you an All About Me booklet at this time for you to complete together at home. It's also a time for you to share any information or concerns with us.
The first three days… and beyond…
We have a gradual admissions procedure. Children stay for an hour on their first day. We ask you to stay with your child for this time, helping them to feel safe and secure, talking to us, and getting to know our routines.
After the first day, your child's time is increased according to their needs, you are welcome to stay with your child as they settle. Some children need a longer settling in period and we are flexible in our approach.
Starting lunches and Late Sessions
Children may start to stay for extended times from when you feel they are ready to be left. Do talk with your child's key person, we have a great deal of experience in settling children and work together with you to achieve a smooth start.
It is a beautiful place that allows children to grow at their pace and into lovely people.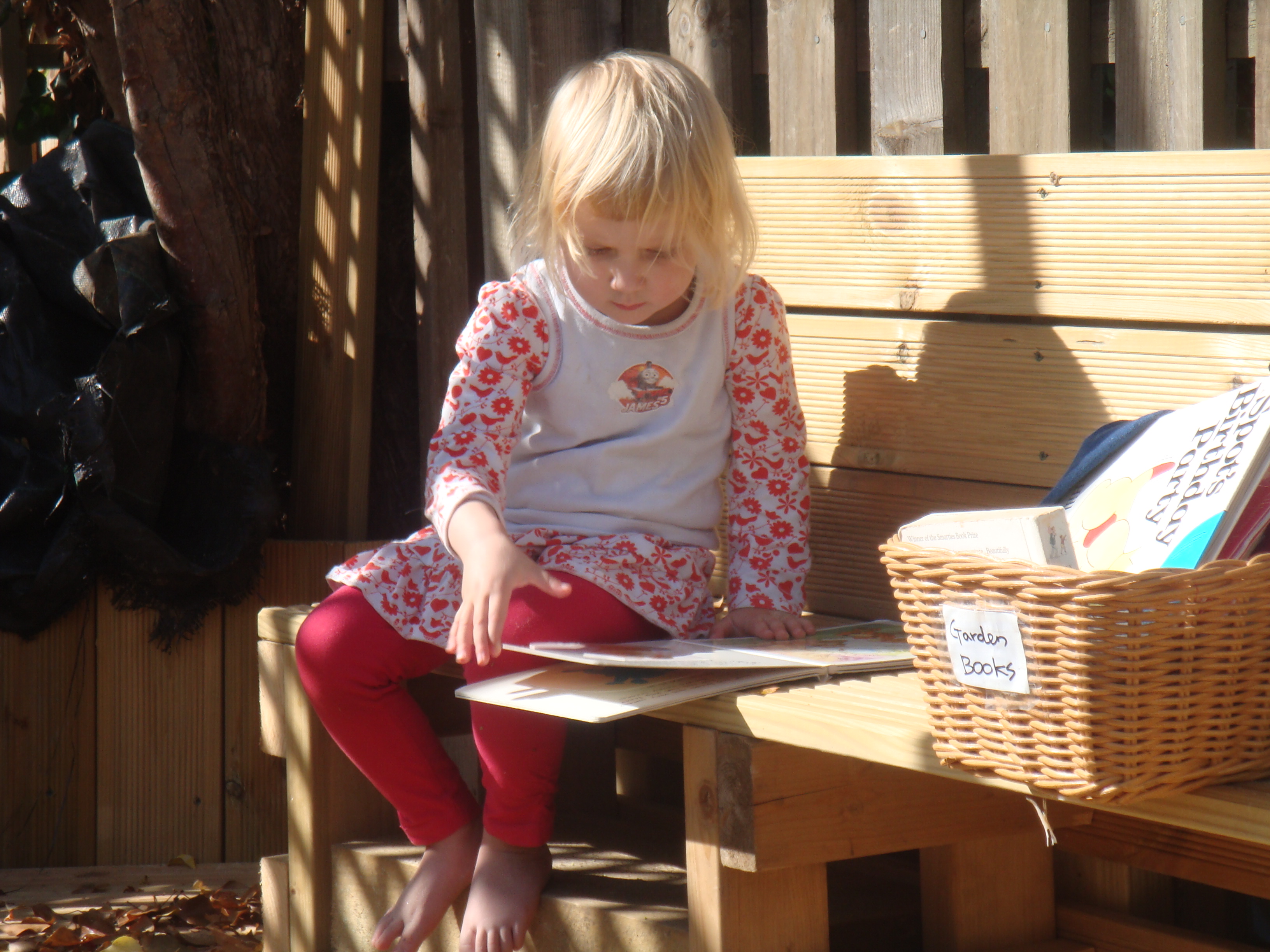 The waiting list for The Nest – our 2 year old provision is open.
If your child has had their first birthday you can apply for a place.
Application forms can be downloaded from this website or collected from the office.